Professional Garage Door
Installations
Kris Kraft offers professional garage door installations for your new garage door. During the installation process, our technician will install the tracks, springs and other necessary components to ensure the door operates safely and smoothly. We also sell and install garage door openers that come equipped with remote control access and Wi-Fi connectivity.
Garage Door Installation Services
Professional Installation
Garage Door Removal
Garage Door Disposal
Electric Door Openers
Garage Door Remotes
Wi-Fi Door Openers
Installing Your Garage Door the
Right Way
In order to maximize the lifespan of your new garage door, it is crucial to have it installed properly. As a family-run business of over 45 years, quality and workmanship are part of our core values. Our professional technicians have the expertise to get the job done right. We'll even remove and dispose of your old garage door — just sit back, relax and leave the rest to us.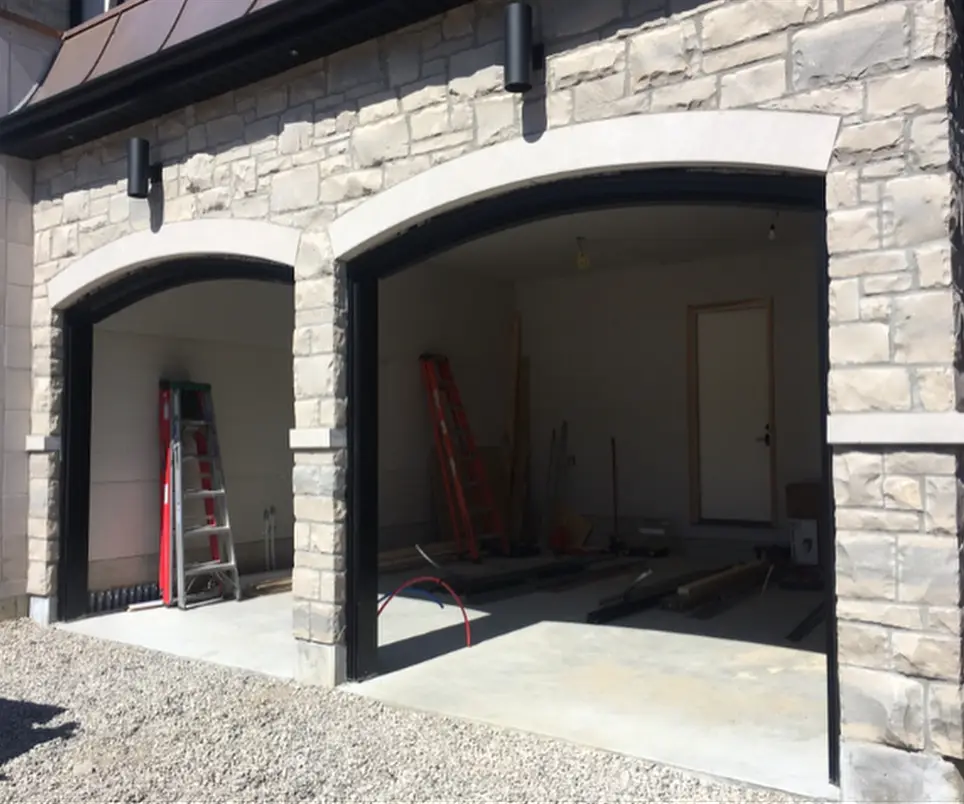 Before & After
This is what an arched garage door frame looks like before we actually install the new garage door. Check out how great this garage door looks after it has been installed.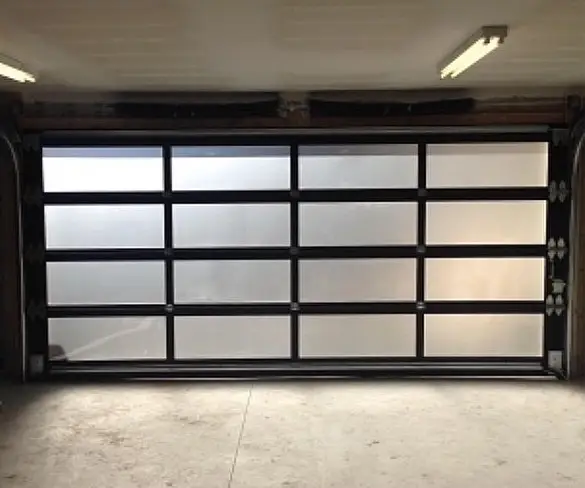 Low Clearance
This is an aluminum door installed in a low headroom situation (less than 12") due to low ceiling or other obstructions (overhead lights in this case).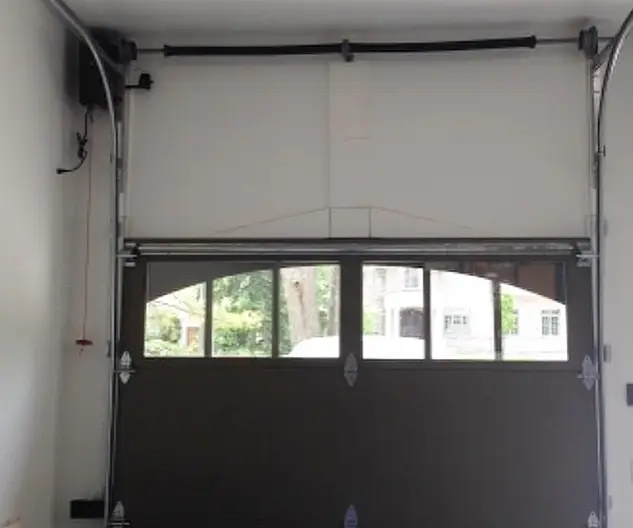 High Lift
This is a garage door installed with high lift hardware and a sidemounted operator to achieve max clearance in the garage in order to accommodate a car lift.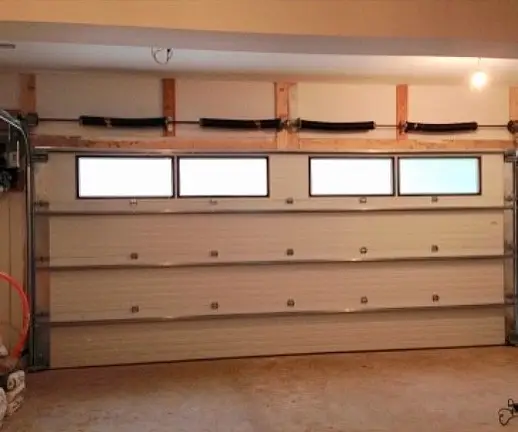 Heavy Duty Standard Lift
This is how we install a 650 Lbs. garage door using heavy duty 3" standard lift hardware with solid shaft and coupling and 4 springs to maximize spring cycles with 11 gauge hinges and commercial sidemounted operator c/w double back hanging the horizontal track for extra support.
Serving the Greater Toronto Area since 1976
Originally based on Missisauga Ontario, we have decades of experience serving the Greater Toronto Area and nearby cities. Our core service areas include:
Ajax
Brampton
Burlington
Hamilton
Milton
Mississauga
North York
Oakville
Stoney Creek
Toronto
... and more
If you're not sure whether or not we operate in your area, feel free to give us a call. We would be happy to learn more about your project and let you know.